Karamillahi Shaadi Proposal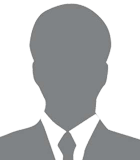 Sex: Male - Man, Age: 36 Years
Star: Aquarius, Residency: Citizen
Village Haji Sultan Faqir Faiz Muhammad Bilal, Sind, Pakistan matrimonials
Oooooooh thats difficult! but I shall give it a try. Lets see... if that means \\\\\\\'self praising\\\\\\\' .
About Karamillahi and His Life Partner
I m kinda a lil talkative, loving, caring , a people that attracts me i make up to talk to them , gotta kewl sense of humor ... making them go nutz at my lame jokez...sincere with friends .... secret keeper .... and when i do something i expect the same .....n I Am a pErsOn wiTh a hApPy gO LucKy NatUre.But caN bE ruDe aT TimEz.CAnt coNtrOl mY hUmoUr aT all.LIke giving judgement on people.But on the whole not a bad person.Cant liVe without ma friends ... but sumtimez luv to be alone ..
Karamillahi's Personal and Physical Details
Status
Single
Complextion
Fair
Have Children
No
Hair Color
Black
Want Children
Yes
Hair Length
Long
Height
172 cm / 5'8"
Facial Hair
Beard
Disabilities
None
Weight
57 Kg / 126 Lbs / 9 St
Blood Group
O+
Build
Athletic
HIV
No
Eye Color
Black
Glasses / Contacts
None
Karamillahi's Hobbies / Interests
Interests
Bikes / Cars
Hobbies
Art/Handicraft
Music
Latest Film Songs
Reads
Magazines & Newspapers
Movies
Romance
Sports
Cricket
Cuisine
Pakistani
Dress Style
Casual - usually in jeans and T-shirts
Karamillahi's Education and Career
Education
University
Profession
landlord
Employment
Student
Income
Moderate
Karamillahi's Family
Father Status
Business
Total Sisters
4
Mother Status
Housewife
Sister Married
4
Total Brothers
4
Brothers Married
2
Karamillahi's Religious & Social Background
Religion
Muslim / Islam
Cast
Muslim : Sunni
Residence
Alone
Sub Cast
qadri
Socialize
Now & Then
Mother Tongue
Sindhi
Family Values
Moderate
Karamillahi's Cultural Background
Birth Country
Pakistan
Grewup in
Pakistan
Personal Values
Moderate
Languages
Urdu
Karamillahi's Life Style
Drinker
None
Vegetarian
Yes
About Karamillahi and His Family
very kind respecting everyone
Karamillahi Looking Bride for Shadi
Marital Status
Any
Aged
18 to 40 years
Origin
Any
Children
Dont Mind
Religion
Any
Build
Any
Smoker
Dont Mind
Country
Any
Disabilities
No
Within Distance
Any Miles
Related Matrimonial Tags
Latest Wedding Proposals Online