Sensitively1 Shaadi Proposal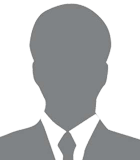 Sex: Male - Man, Age: 36 Years
Star: Gemini, Residency: Work Visa
Tamimi Al Khubar, Al Mintaqah Ash Sharqiyah, Saudi Arabia matrimonials
Asalam mualikum, looking a loyal, honest,sensitive and nice heart girl,she must b know who to deal with elder,she she can walk with me till of my last breath.
About Sensitively1 and His Life Partner
its very hard to describe myself in words,hare we go,,,,,
its me Raza Ali from Pakistan, I'm graduate also have got some business study from England Birmingham.I have work for Birmingham airport as social Security, now I'm doing job in Saudi Arab as a safety officer,
I also run my own garments export business with a partner. I'm very simple,caring,loving ,sensitive person. I like to do something for poor and needy people.I consider myself not very rich,landlord or moody person. I love my Deen,sunnah and Aqeedha.I'm practicing Muslim.I done my Umrah and want to pay my Haj with my wife insha Allah.I love traveling around the world,I had trip srilanka,Maldive,Sey chelles island, Qatar, Ireland, now want to go around the world with wife.
if someone serious about marriage then contact me,
may Allah give a good soulmate to everyone, Ameen
Sensitively1's Personal and Physical Details
Status
Single
Complextion
Fair
Have Children
No
Hair Color
Black
Want Children
Yes
Hair Length
Short
Height
177 cm / 5'10"
Facial Hair
Clean Shaven
Disabilities
None
Weight
66 Kg / 147 Lbs / 10.5 St
Blood Group
Build
Average
HIV
No
Eye Color
Gray
Glasses / Contacts
None
Sensitively1's Hobbies / Interests
Interests
Travel / Sightseeing
Hobbies
Home / Interior Decoration
Music
Classical - Hindustani, Classical - Pakistani, Ghazels, Instrumental - Pakistani, Old Film Songs, Qawalis
Reads
Business / Occupational, History, Poetry, Romance, Science Fiction, Shot Stories
Movies
Documentary
Sports
Cricket, Swimming / Water sports, Volley Ball
Cuisine
Pakistani, Punjabi
Dress Style
Classic Pakistani - typically Pakistani formal wear, Classic Western - typicall western formal wear
Sensitively1's Education and Career
Education
University
Profession
Business
Employment
Self Employed
Income
Secret
Sensitively1's Family
Father Status
Employed
Total Sisters
3
Mother Status
Housewife
Sister Married
1
Total Brothers
3
Brothers Married
0
Sensitively1's Religious & Social Background
Religion
Muslim / Islam
Cast
Muslim : Sunni
Residence
Parents
Sub Cast
rajput
Socialize
Secret
Mother Tongue
Urdu
Family Values
Moderate
Sensitively1's Cultural Background
Birth Country
Pakistan
Grewup in
Pakistan
Personal Values
Moderate
Languages
Arabic, Bengali, English, Hindko, Kashmiri, Pashto, Urdu
Sensitively1's Life Style
About Sensitively1 and His Family
my family is very sensitive and nice.we are very simple and caring,
Sensitively1 Looking Bride for Shadi
Marital Status
Any
Aged
22 to 33 years
Origin
Any
Children
None
Religion
Muslim / Islam
Build
Any
Smoker
None
Country
Any
Disabilities
Dont Mind
Within Distance
Any Miles
Related Matrimonial Tags
Latest Wedding Proposals Online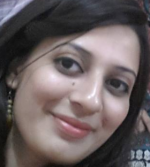 Monaliza01
29 Years
no profession
Online Ad Dammam, Al Mintaqah Ash Sharqiyah, Saudi Arabia