Heartbeats Shaadi Proposal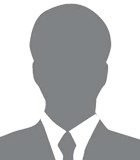 Sex: Male - Man, Age: 52 Years
Star: Pisces, Residency: Citizen
NIBM ROAD Pune, Maharashtra, India matrimonials
I am optimist, courgeous & dedicated to the buisness. I am open minded, hence always eager to share ideas & knowledge with various types of people. am also kind
About Heartbeats and His Life Partner
I am optimist, courgeous & dedicated to the buisness. I am open minded, hence always eager to share ideas & knowledge with various types of people. am also kindhearted, faithful, greatfull, truthfull & carry long vision for future. i never go into the past. i hv lots of patience & i never loose temper. i love & respect everyone, co-operative to everyone, am cosmoplitan by heart & mind. am workaholic, but never get tired. love to interact with people. I love travelling alot. i am transparent like an open flower. my destiny is progress, progress & progress....... ONLY ONE THING I WOULD LIKE TO HAVE IN MY PARTNER THAT SHE SHOULD HAVE LONG STRAIGHT HAIR.
Heartbeats's Personal and Physical Details
Status
Single
Complextion
Fair
Have Children
No
Hair Color
Black
Want Children
Maybe
Hair Length
Short
Height
152 cm / 5' or less
Facial Hair
Clean Shaven
Disabilities
Physically challenged from birth
Weight
44 Kg / 98 Lbs / 7 St
Blood Group
O+
Build
Slim / Petite
HIV
No
Eye Color
Black
Glasses / Contacts
Glasses
Heartbeats's Hobbies / Interests
Interests
Listening to Music, Movies, Net Surfing, Pets, Reading / Book clubs, Theatre, Travel / Sightseeing, Volunteering / Social Service, Watching Television
Hobbies
Bird Watching, Collecting Coins, Collecting Stamps, Gardening / Landscaping, Home / Interior Decoration, Photography, Solving Crosswords / Puzzles
Music
Bhajans / Devotional, Classical - Hindustani, Ghazels, Instrumental - Indian, Latest Film Songs, Old Film Songs, Sufi Music
Reads
Biographies, Classic Literature, Fantasy, Magazines & Newspapers, Philosophy / Spiritual, Poetry, Romance, Shot Stories
Movies
Comedy, Documentary, Musical, Romance
Sports
Card Games, Carrom, Chess, Cricket, Football / Soccer, Jogging / Walking
Cuisine
Continental, Gujarati, Moghlai, North Indian, Punjabi, South Indian
Dress Style
Business Casual - semi formal office wear, Classic Indian- typically Indian formal wear
Heartbeats's Education and Career
Education
Secondary / High School
Profession
REAL ESTATE & JOB CONSUL
Employment
Self Employed
Income
Moderate
Heartbeats's Family
Father Status
Retired
Total Sisters
1
Mother Status
Housewife
Sister Married
1
Total Brothers
1
Brothers Married
1
Heartbeats's Religious & Social Background
Religion
Hindu
Cast
Hindu : Sindhi
Residence
Alone
Sub Cast
Socialize
Quite Often
Mother Tongue
Sindhi
Family Values
Moderate
Heartbeats's Cultural Background
Birth Country
India
Grewup in
India
Personal Values
Moderate
Languages
English, Hindi, Marathi, Sindhi
Heartbeats's Life Style
Drinker
Social / Now & then
Vegetarian
Yes
About Heartbeats and His Family
We belong to very respectable family. Pparents are citizen of USA since 1998. One sister younger to me & she is married & i hv one brother elder to me he is too married. My brother & sister both married & settle in Pune & even am also n pune. But i stay sparately. My family nature is very co-operative & all are well settled. ONE THING TO INFORM IS THAT I TOO WILL ALSO SETTLE IN USA WITHIN NEXT 2-3YEARS.
Heartbeats Looking Bride for Shadi
Marital Status
Any
Aged
28 to 41 years
Origin
Asian
Children
None
Religion
Hindu
Build
Any
Smoker
None
Country
India
Disabilities
Dont Mind
Within Distance
Any Miles
Related Matrimonial Tags
Latest Wedding Proposals Online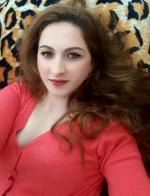 Shallesh20
41 Years
Doctor
Online Chennai, Tamil Nadu, India