Habiba_2009 Shaadi Proposal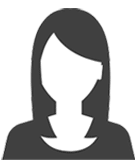 Sex: Female - Woman, Age: 36 Years
Star: Cancer, Residency: Citizen
Punjab Arnauli, Punjab, India matrimonials
stubborn in case of finishing up my work in one sitting no matter how tire some the load gets.
About Habiba_2009 and Her Life Partner
always have my tavakal on Allah and this helps me to think positive and more constructive.
by keeping this fear in heart that m being watched by Allah,i keep on chiseling up my personality.i am always ready to take on new tasks and ppl find me confident and successful.
Habiba_2009's Personal and Physical Details
Status
Single
Complextion
Fair
Have Children
No
Hair Color
Secret
Want Children
Yes
Hair Length
Shoulder
Height
162 cm / 5'4"
Facial Hair
Disabilities
None
Weight
66 Kg / 147 Lbs / 10.5 St
Blood Group
A+
Build
Slim / Petite
HIV
No
Eye Color
Black
Glasses / Contacts
Secret
Habiba_2009's Hobbies / Interests
Interests
Driving, Watching Television, Writing
Hobbies
Home / Interior Decoration, Painting / Drawing, Photography
Music
Dont Like Music
Reads
History, Poetry, Shot Stories, Thriller / Suspense
Movies
I don't like movies
Sports
Badminton, Billards / Snooker / Pool, Bowling
Cuisine
Continental
Dress Style
Classic Indian- typically Indian formal wear
Habiba_2009's Education and Career
Education
College
Profession
no
Employment
Student
Income
Secret
Habiba_2009's Family
Father Status
Business
Total Sisters
2
Mother Status
Housewife
Sister Married
2
Total Brothers
4
Brothers Married
3
Habiba_2009's Religious & Social Background
Socialize
Not At All
Mother Tongue
Urdu
Family Values
Moderate
Habiba_2009's Cultural Background
Birth Country
India
Grewup in
India
Personal Values
Moderate
Languages
Urdu
Habiba_2009's Life Style
Habiba_2009 Looking Groom for Shadi
Marital Status
Single
Aged
30 to 35 years
Origin
Any
Children
None
Religion
Muslim / Islam
Build
Average
Smoker
Dont Mind
Country
Any
Disabilities
No
Within Distance
Any Miles
Related Matrimonial Tags
Latest Wedding Proposals Online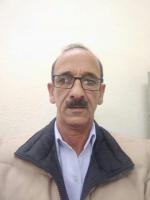 Shabir333
61 Years
Job
Online Srinagar, Jammu And Kashmir, India