Tabbu Shaadi Proposal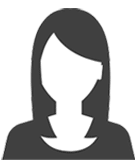 Sex: Female - Woman, Age: 43 Years
Star: Leo, Residency: Citizen
(nahan)city Shimla, Himachal Pradesh, India matrimonials
I m confident,and believe in hard work.i love work,it is not easy to sit idle at home.i m teaching in convent school,and running my ammuniation business also.
About Tabbu and Her Life Partner
i love cooking,horse riding and travelling.i have visit to dubai,i was selected in airways,now i m planning to join some other airlines in canada.i prefer that my husband shuld b north indian but setteled in abroad.i have completed my education 4r0m (h.p)university and Jammu.i have done my b.ad 4rom Jammu.i did air lines training and one year diploma from computer science.
Tabbu's Personal and Physical Details
Status
Single
Complextion
Fair
Have Children
No
Hair Color
Black
Want Children
Yes
Hair Length
Shoulder
Height
165 cm / 5'5"
Facial Hair
Disabilities
None
Weight
54 Kg / 119 Lbs / 8.5 St
Blood Group
A+
Build
Slim / Petite
HIV
Secret
Eye Color
Black
Glasses / Contacts
None
Tabbu's Hobbies / Interests
Interests
Driving, Health & Fitness, Listening to Music, Net Surfing, Reading / Book clubs, Travel / Sightseeing, Watching Television, Yoga / Meditation
Hobbies
Acting, Astrology / Palmistry / Numerology, Cooking, Dancing, Gardening / Landscaping, Graphology, Home / Interior Decoration, Photography
Music
Ghazels, House Music, Instrumental - Indian, Latest Film Songs, Old Film Songs, Qawalis, Sufi Music
Reads
Not much Reader
Movies
Musical, Mystery, Romance, Suspense / Thriller
Sports
Basketball, Gym, Jogging / Walking, Shooting, Swimming / Water sports, Yoga / Meditation
Cuisine
Chinese, Continental, North Indian, Punjabi, South Indian
Dress Style
Trendy - As per latest fashion
Tabbu's Education and Career
Education
University
Profession
teaching
Employment
Employed
Income
Secret
Tabbu's Family
Father Status
Business
Total Sisters
1
Mother Status
Housewife
Sister Married
1
Total Brothers
3
Brothers Married
1
Tabbu's Religious & Social Background
Religion
Muslim / Islam
Cast
Muslim : Sunni
Residence
Parents
Sub Cast
sheikh
Socialize
Quite Often
Mother Tongue
Hindi
Family Values
Traditional
Tabbu's Cultural Background
Birth Country
India
Grewup in
India
Personal Values
Moderate
Languages
Hindi
Tabbu's Life Style
About Tabbu and Her Family
my father is a businessman,mother is a house wife.younger brother is a national shooter,i m national player in baskeet ball.V r not consevative.the culture of Himachal Pardesh is good.my 1 sister is married and having 2 kids well setteled.i m helping in running my father ammuniation business.i believe in independent work.my father mother are from himachal.v r living in joint family my younger brother is a shooter and married having one daughter.my bhabhi is very nice.my family reputation is good in city.i want to settel in abroad.but the guy shuld be north indian.i have twins brothers they are studying.one is in dehli and doing training of airlines and hotel managment.second one is running successfully his buisness.Chandigarh is near to my hometown,it is only 85 K.m far away from here.ambala,simla is also near.my home town is very nice place .people of here is good.
Tabbu Looking Groom for Shadi
Marital Status
Single
Aged
28 to 35 years
Origin
Asian
Children
None
Religion
Muslim / Islam
Build
Muscular
Smoker
Dont Mind
Country
Canada
Disabilities
No
Within Distance
Any Miles
Related Matrimonial Tags
Latest Wedding Proposals Online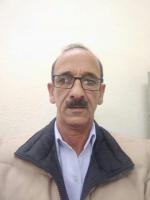 Shabir333
61 Years
Job
Online Srinagar, Jammu And Kashmir, India