Azeemlaeeq Shaadi Proposal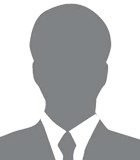 Sex: Male - Man, Age: 42 Years
Star: Leo, Residency: Citizen
Clifton Karachi, Sind, Pakistan matrimonials
*Never make someone a priority when they only make you an option. -Unknown. *One may have a blazing heart in one\'s soul, and yet no one ever comes to sit by
About Azeemlaeeq and His Life Partner
Hard working and a victim of my own success. I seize all opportunities presented or otherwise. I act and think with the mentallity,\"if you dont ask then you just dont get\". I think with my head and not my heart....Maybe, this is good, maybe its not....But no one has shown me otherwise. So I will continue. I take on too much but that\'s when i know i will get everything done and better than i would have done previously. I am a fire sign and live up to the reputation. Aim to achieve what i want from life and a little bit more. Want to self learn all i can about my religion and employ this into my life. Inshallah
Azeemlaeeq's Personal and Physical Details
Status
Single
Complextion
Fair
Have Children
No
Hair Color
Black
Want Children
Yes
Hair Length
Short
Height
170 cm / 5'7"
Facial Hair
Clean Shaven
Disabilities
None
Weight
54 Kg / 119 Lbs / 8.5 St
Blood Group
A+
Build
Slim / Petite
HIV
No
Eye Color
Black
Glasses / Contacts
None
Azeemlaeeq's Hobbies / Interests
Interests
Driving, Health & Fitness, Movies, Net Surfing, Pets, Travel / Sightseeing
Hobbies
Animal
Music
Bhangra, Disco, Ghazels, Hip-Hop, House Music, Latest Film Songs, Pop, R&B Soul, Rap, Techno / Trance
Reads
Business / Occupational, Science Fiction
Movies
Cartoons, Comedy, Suspense / Thriller
Sports
Badminton, Bowling, Cricket, Scrabble, Shooting, Table Tennis
Cuisine
Arabic, Chinese, Fast Food, Lahori, Lebanese, Pakistani, Punjabi, Spanish, Sushi, Thai
Dress Style
Business Casual - semi formal office wear, Casual - usually in jeans and T-shirts, Classic Pakistani - typically Pakistani formal wear, Designer - only leading brands
Azeemlaeeq's Education and Career
Education
Masters
Profession
import heavy machinery
Employment
Self Employed
Income
Moderate
Azeemlaeeq's Family
Father Status
Self Employed
Total Sisters
1
Mother Status
Housewife
Sister Married
0
Total Brothers
3
Brothers Married
0
Azeemlaeeq's Religious & Social Background
Socialize
Quite Often
Mother Tongue
Urdu
Family Values
Moderate
Azeemlaeeq's Cultural Background
Birth Country
Pakistan
Grewup in
Pakistan
Personal Values
Moderate
Languages
English, Urdu
Azeemlaeeq's Life Style
About Azeemlaeeq and His Family
An optimist is a person who sees a green light everywhere. The pessimist sees only the red light. But the truly wise person is color blind.
Azeemlaeeq Looking Bride for Shadi
Marital Status
Single
Aged
18 to 30 years
Origin
Asian
Children
Dont Mind
Religion
Muslim / Islam
Build
Any
Smoker
Dont Mind
Country
Pakistan
Disabilities
Dont Mind
Within Distance
Any Miles
Related Matrimonial Tags
Latest Wedding Proposals Online